Hello Ladies!
How can it be May already???
Hope you all are getting lots of sewing projects done being at home! Maybe some house projects too!
We are going to have to extend this months Aurifil Color Builder pick up/shipment to next week. We are still awaiting the thread arrival. As you know it comes from Italy, there is a delay somewhere either in processing there or shipping. Let's plan for next Friday, May 22nd for pickup & shipping. If it can be sooner we will reach out via email.

We are also keeping everyone that was shipping in April, shipping in May as well since we are only in phase 1 reopening. We can change you back for June, just let us know by June 10th please.

Now to the FUN part! Below is the Aurifil info for May!


Month five of our Aurifil Color Builder Subscription Program transports us to a bright and beautiful day on the incomparable pink sand beaches of Sardinia. These days, such a day has taken over our daydreams... The Spiaggia Rosa sparkles and glistens in the Summer sun. Waves lap at the shore while your feet slowly sink deeper into the pink sand. You stand, perfectly still, a light breeze brushing your skin. You look out over the sprawling turquoise of the Mediterranean Sea, taking in the subtle scents of the flowering Mirto plants in the distance. Can you picture it? Can you feel your toes in the sand? We're counting down the days until such a visit might again be possible.

The Sardinia Color Builder features 3 shades of 50wt thread in 2410, 2425, 2530… a tribute to beauty and the romance of a beautiful Summer day.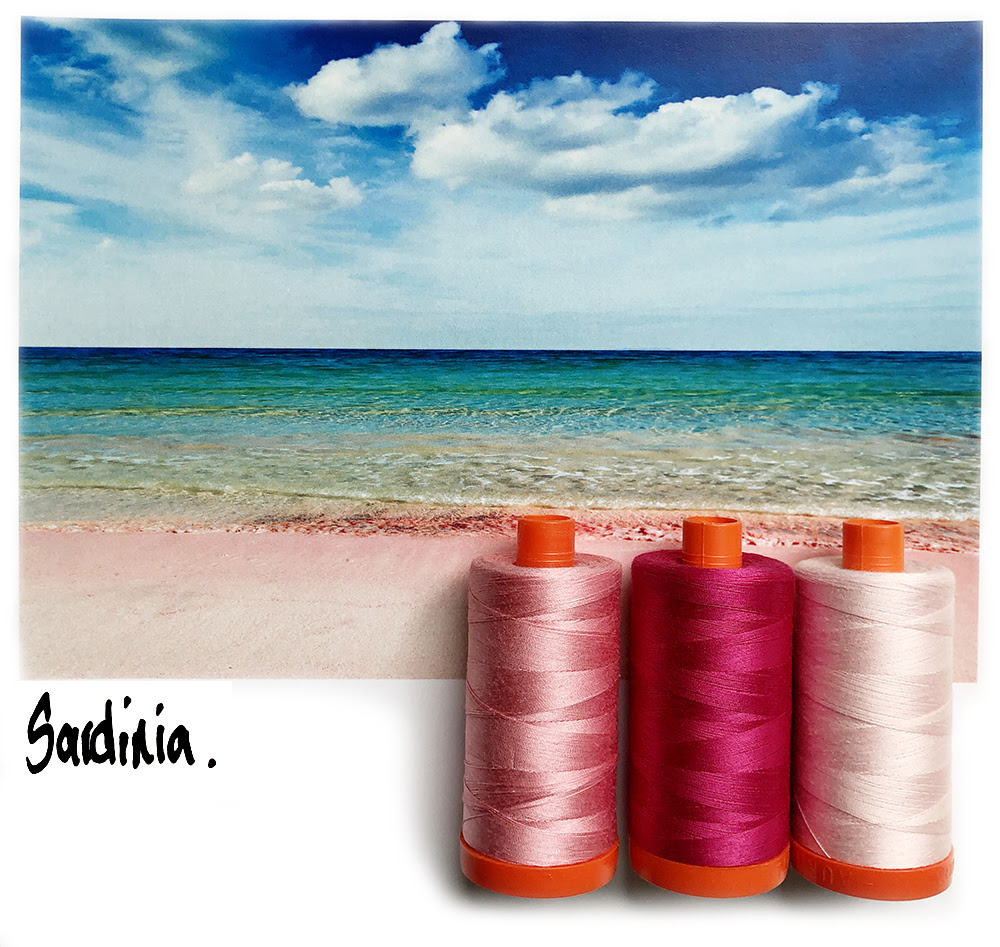 We are feeling the PINK this month!! You will also be getting the Fat Quarters to match, as close as we can get, the thread with our Paint Brush Studio Palette Solids. Stay tuned for info regarding pick-up/shipping & the new DOM pattern!

With Best Wishes,
The Fabric Chic Team